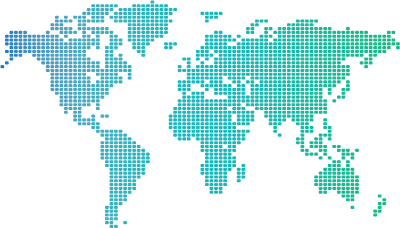 Bengal Chemicals & Pharmaceuticals Works Ltd. was established on April 12, 1901, by eminent scientist & entrepreneur Acharya Prafulla Chandra Ray which is the first Chemical & Pharmaceutical Company in India. From humble beginning with one factory at Maniktala (Kolkata) in 1905, three more factories were established – one at Panihati (North 24 Parganas, West Bengal) in 1920, one in Mumbai in 1938 and one in Kanpur in 1949 with its Registered Office at 6, Ganesh Chunder Avenue, Kolkata. Besides, the company is having 11 sales outlets and 10 C& F agencies spreaded all over India.
The Company performed very well till early 50s but started making losses from mid 1950's. On December 15, 1977, the Management of Bengal Chemical was taken over by the Government of India and the Union Government nationalized the Organization on December 15, 1980. A new Government Company, Bengal Chemicals & Pharmaceuticals Ltd. (BCPL) was launched on March 27, 1981.
The Company has almost doubled their production to Rs 106.70 Cr during Apr-Mar 2016 as compared to Rs 64.10 Cr during Apr-Mar 2015 and almost doubled its sales turnover to Rs 88 Cr during 2015-16 compared to Rs 45 Cr during 2014-15.
The Company is commissioning new facilities as a part of expansion plan like new Ointment Block, Betalactum Block (Tabs & Capsules) at its Maniktala Factory at Kolkata and switched on the commercial of the newly installed machinery. The other block of injectible section will be functional within 2 months time.
BCPL is in the process of revitalizing the distribution network in order to strengthen PAN INDIA reach. Now, we have 11 depots, 545 stockiest and 10 C&F agencies across the country.
Today, BCPL is a Chemicals & Pharmaceuticals Company with diversified range of brands to support cleanliness, health and hygiene in every sphere of our life. Recently the unique cleanliness brands of BCPL were recommended by Govt. of India for "SWACCH BHARAT MISSION" envisioned by our Honourable Prime Minister.
Our Vision, Mission and Objectives
VISION
To be a Globally Respected Organization by catering the needs of all Consumers for the Quality Medicines, Life Saving Drugs, Chemicals and Home Products at Affordable Prices.
MISSION
To achieve Manufacturing Facilities complying with International Standards.
To continuously improve the Quality of Products with Innovations and R&D initiatives, meeting International Standards, thereby enhancing Customer Satisfaction.
To commit for Environmental Protection, Conservation and Green Initiatives for the Promotion of Sustainable Growth.
To develop highly motivated and talented Human Resources to meet the needs of challenging business environment.
To socially commit and maintain highest standards of Corporate Governance and Corporate Social Responsibility.
To bring about cost efficiencies for improving net worth.
OBJECTIVES
Company will strive to fulfill its Vision /Mission by:
Attaining rapid growth with high quality of products and cost competitiveness and leadership in the main product categories;
Creating a culture of continuous innovation in R&D and Customer Care;
Emphasizing on Environmental Friendly Activities that bring out Conservation of Resources and Waste Management leading Sustainable Development; and
Improving Employee satisfaction levels by adopting modern Human Resource Management methods.